How to Join Our Community
How to become a local partner
To provide a professional service that our customers deserve, Co-mender selects in every new operating country a general or specialized contractors with solid local presence, connections and construction capabilities to become its local certified contractor.
Co-mender works closely with these contractors to develop all skills and capabilities needed to represent its business concept in the best way.
The establishment phase is comprised of the following steps :
Technical training of the sales and construction team ( learn more about our discovery program).

Business development training of the Sales team to better understand our unique 

business process and our comprehensive market approach.

Select best products, solutions and technologies out of our technologies kit that suits the local market and provide special training to the team.

Establish the comenders local community by establishing the Co-mender's local club and inviting all local engineers to join our online network (

Co-mender.net

 )

Train the local team on the use of Co-mender's technologies including, ComendAIR, ComendX and

ComendLIVE.

Link our local partner to our experts via the online platform and start sharing the comenders experience.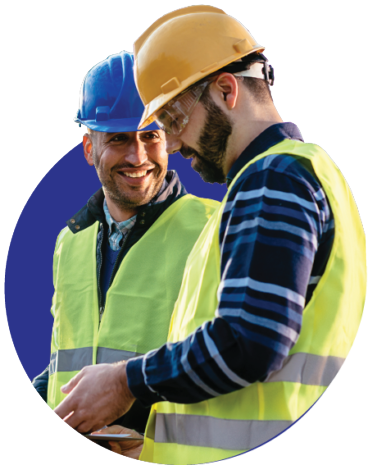 How to become a
solution provider :
Co-mender is continuously looking for innovative solutions for its international partners and trying limitlessly to keep them ahead of competition in their local markets.
If you have the technology, product or solution that is linked directly to our range of services, you can contact us and fill this form.
Working with Co-mender is not only a great business opportunity for your company to expand internationally and grow with us wherever we do, but it is also a new construction experience with highly technological business approach.
How to become an expert :
Co-mender and throughout the past 20 years worked with international experts that have tremendous knowledge in their respective fields and are ready to collaborate, share and support our community. Together with our experts we completed major sophisticated specialized construction projects and served our customers with high technical services and superior construction quality. ( check some of our completed projects )
If you are an expert in what is Co-mender providing you can contact us and fill this form. Co-mender team will then schedule a video conference call to explain business model and discuss benefits.
Get Experts Support

Inspection
Get a site tour using
ComendAIR

Engineering
Analyse ComendLive data
Build Special solutions

Technical Support
Sites Supervision
Products support
How to become an Inspector
If you are a local engineer and you are interested to gain technical knowledge on how to inspect, assess and perform NDT to concrete structures, our Co-mender's club is a perfect opportunity for you.( check our operating countries )
By attending our continuous training program and our continuous online courses provided by our international experts you will be granted a certification to support our local contracting partners and represent Co-mender in all its local inspection and condition assessment projects. In addition to the technical knowledge, you will get paid directly for every inspection you perform with us.
Few simple steps :
Complete the customized discovery program
Attend at least one online course related to our services
Complete the training on the use of ComendLIVE and our ComendAIR solutions.
Join our community and stay updated with all our new projects ( sign up at www.co-mender.net)
Download our communication app ComendX.
Partner with us and Join our Co-mender Club
Contact us if you would like to Partner with us and learn more how to join our Co-mender club and our online community .