Durability Analysis services
Durability Analysis services
New Construction
Co-mender experts and in collaboration with its local engineers and with the aid of its communication technology can provide its customers with full comprehensive service for better concrete quality and better construction practices in new construction sites and to evaluate remaining life and residual strength in existing structures.
See below our unique process for more controlled durability and service life of concrete structures in severe environments.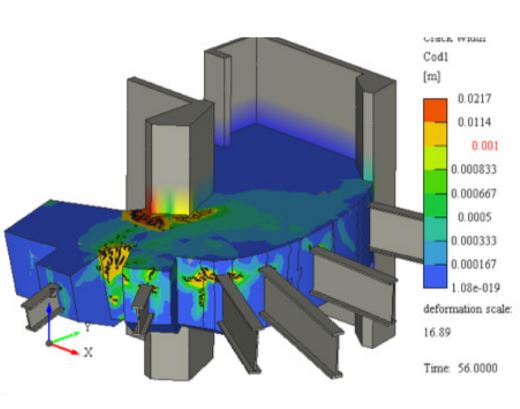 Our Process
INVESTIGATE
Material Sampling
Materials Testing
DESIGN
Durability Analysis
BUILD
Supervise Construction
Durability Analysis Services
Existing Structures
With years of experience, Co-mender's Team recognized that the durability of concrete structures is related not only to design and material but also to construction issues. Upon completion of new concrete structures, the achieved construction quality always shows a high scatter and variability, and in severe environments, any weaknesses in the concrete structures will soon be revealed in the final condition of the structure whatever specifications and constituent materials have been applied. In order to better take all this variability into account and to evaluate the residual strength of the structures, a probability-based durability analysis combined with structural analysis software should be applied. Co-mender has the full capabilities to provide you with this service following the below process.
Our Process
Detect
Site initial inspection
INVESTIGATE
Material Sampling
Materials Testing
DESIGN
Durability Analysis
Structural Effect Analysis
SUPPLY
Supply Protecttive & preventative solutions
BUILD
Supervise Application
Our Involved team in the processes





Co-mender for concrete structures service life prediction
Contact us if you would like to have a full service agreement or you wish to learn more about how co-mender is using its online platform and technologies to extend or assess the remaining life of your concrete structure