Live Non-Destructive Testing Equipments and Structural Health Monitoring Systems (SHMS)
In Co-mender's unique Process, non destructive testing equipment and Structural health monitoring systems (SHMS) are major services in the condition assessment, strength evaluation and  of concrete structures. The testing data is collected locally through our trained engineers and inspectors but the data is interpreted by our international experts. The real time data sharing and compatibility with our Augmented reality Software ComendAIR are very essential to achieve the required level of collaboration. ComendLive are a set of portable NDT equipments that allow the experts to review collected and cloud stored data in real time and provide their instructions for better data reliability.
When ComendLIVE is integration with ComendAIR, our system allows to record instructions and animated testing protocols up front facilitating the mission of the engineers during data collection stage.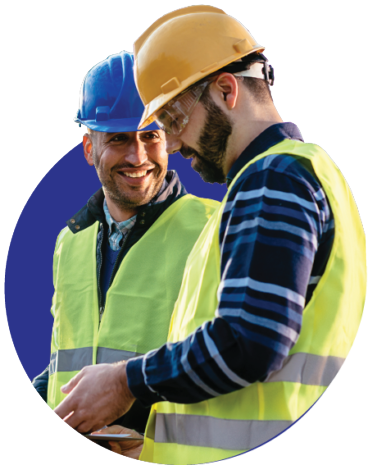 ComendLIVE equipment:
GPR Live

Original Shmidt Hammer Live

Pundi Array Pro Live

IPile
Other NDT Equipment:
Profometer Corrosion

Structural Load Testing – STS Wifi

Electrical Resistivity Tomography
Monitoring Systems:
Fiber Optic Sensing

Concrete Maturity monitoring
Our Process
ComendLIVE in the process
Our Local Partners Corner
Our Local Partners share their
ComendLIVE Equipment on our platform
In this act of collaboration, Co-mender manages the whole process:
o No need to acquire all our Testing equipment
o Share your existing equipment with other local partners
o Rent other equipment through our platform
o Get the full technical support for your project.
If you find a high quality constructor for your project?